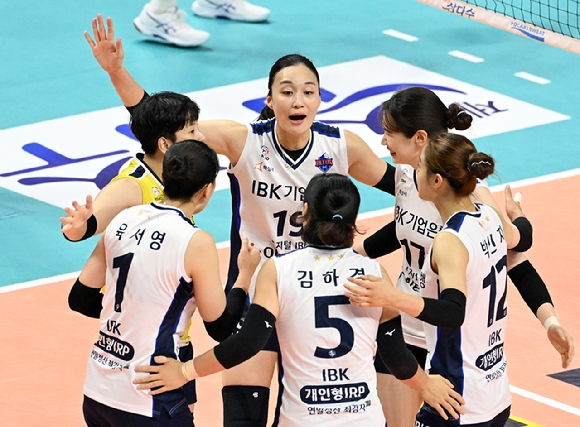 The IBK Women's Professional Volleyball Team is organizing a special event for its fans. The team is inviting 150 fans to the team's clubhouse in Giheung, Yongin, Gyeonggi-do, on Nov. 16.
It's a fan meeting. "We received applications from general fans, including those who purchased memberships last season, and selected participants through a lottery," 바카라사이트 the team explained.
The fan meeting consisted of a Q&A session with the players, where fans could get answers to their questions, and a program where they could interact with the players, such as telling them their wishes.
Attendees will have lunch with the players and participate in a variety of recreational events, including volleyball relays and body language. There will also be a raffle of memorabilia from the players and fan autograph sessions.
"Along with this fan meeting, we will continue to organize various events to bring fans and players together," the club said.
Kim Ho-cheol, the coaching staff, and the players will also be traveling to Japan for a training camp. The team will depart for Japan on Sept. 25 and will be in the country until Oct. 4, when they will play six practice matches against six teams: Saitama Ageo Medics, Hitachi Asteo Rivare, PFU Blue Cats, Kurobe Aqua Fairies, Gunma Bank Green Wings, and Prestige International Aranmare.
"Through this training camp, we will check our performance and improve our deficiencies to prepare for the upcoming 2023-24 season," Kim said through the club.